Our current economy & the path forward
Sharing Knowledge Series - Episode 2
Westfield Bank's Sharing Knowledge Series is a video and podcast series that brings you insights on banking from the perspective of business owners, insurance agents, and individuals from all backgrounds with the same passion for the pursuit of financial freedom.
In the second episode of Westfield Bank's Sharing Knowledge Series, host Kevin Vonderau is joined by Brian Toma CFP®, AIF®, managing partner and owner at Freeman Heyne Toma Financial Advisors and Jon Park, Westfield Banks founder, chairman, and CEO.   Together, they analyze current market conditions in order to present an economic outlook and provide a vision for the path forward in 2021. 
Have questions? Email [email protected].
For legal information and resources, visit westfield-bank.com/sharing-knowledge/disclaimer.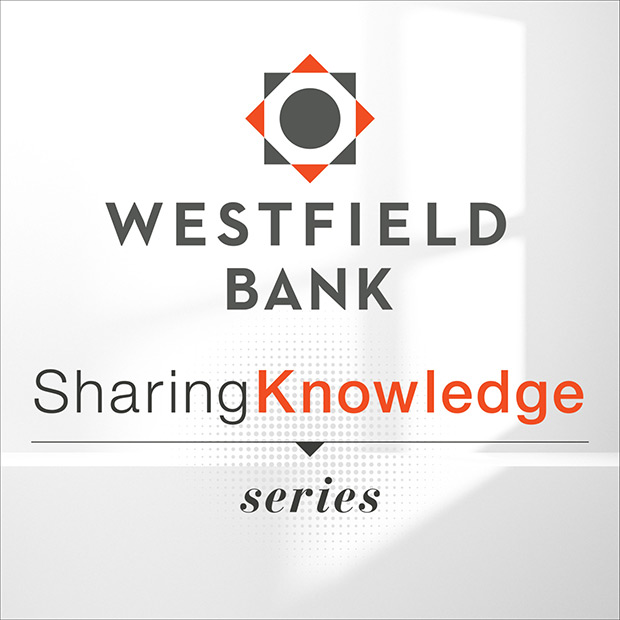 Disclaimer
The Sharing Knowledge Series of videos, podcast episodes and articles are for informational purposes only, and is not intended to serve as legal, tax, financial, investment, accounting, or regulatory advice. Opinions expressed and third-party information shared herein do not reflect the opinions of Westfield Bank, Westfield Group, or any of its subsidiaries or affiliates. The information shared does not constitute nor is intended as an offer or solicitation for the purchase or sale of any product or service. Testimonials may not be representative of the experience of other customers and are not guarantees of future performance or success. Bank products and services provided by Westfield Bank, Member FDIC an equal opportunity lender.