5 Stages of Business Longevity - Financial roadmap
When it comes to achieving set goals, you need an action plan as unique as your business. A financial roadmap is an in-depth business tool designed to help you determine your financial objectives and track your progress. It also serves as a guide to help you create a plan to achieve these goals.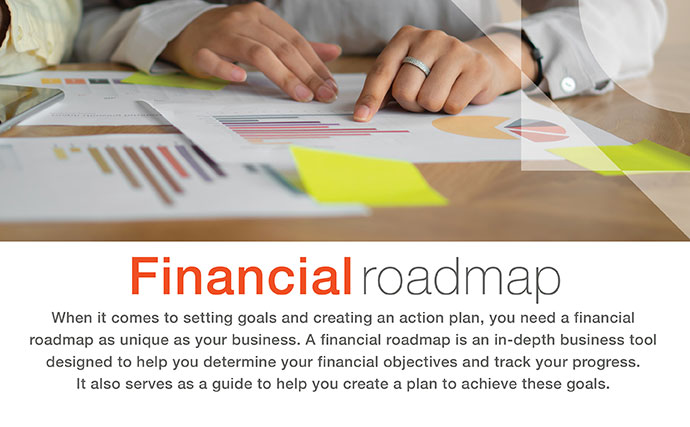 When you schedule a meeting with one of our commercial banking team members at Westfield Bank, we will help you develop your own custom roadmap. The information below will help you to understand the different components that make up a successful plan.
How to create a financial roadmap
Start with the big picture. What is your ultimate goal for your business? For your financial roadmap to be meaningful and effective, identify and document a complete vision of what you want to achieve. Go beyond financial goals; think about your business's values and how they guide your decisions now, and how you would like them to do so in the future. 
Get specific. Identify specific benchmarks that will bring your business closer to your ultimate goal. It is also incredibly valuable to identify the steps you will need to take in order to meet these milestones. If the ultimate goal is the finish line, the benchmarks are mile markers. 
Crunch the numbers. Your roadmap will only take you as far as your cash flow. Calculate your costs and expenses and determine the revenue your business will need to bring you to the break-even point. This knowledge of your finances will also help guide you to make decisions that will help with reductions to your operating budget in the short term.
4. Determine action steps. Now that you've formed your vision and set your goals, it's time to identify the steps you'll take to get there. Formulate an approach and determine the resources needed to carry out these action steps.
Financial roadmaps are best paired with a supportive partner who can guide you towards your goals. Our commercial banking team at Westfield Bank is structured to help small businesses not only launch - but thrive.