Steer clear of these common banking fees
Credit cards and other banking tools can be highly useful as you manage your day-to-day spending and for reaching your long-term financial goals. These tools can also set you back if not used carefully. As a consumer, it's important to understand the most common fees associated with banking.
In 2009, the Credit Card Accountability Responsibility and Disclosure Act (CARD Act) became federal law. Under this law, credit card issuers must disclose all fees associated with owning and using the credit card. Thanks to the CARD Act, consumers have access to all the information they need to avoid excess charges when using a credit card. 
Here are some of the most common fees and charges to be on the lookout for when using a credit card: 

Common credit card fees
One of the most important credit card-associated charges to understand is the interest rate. This matters when you miss a payment or aren't able to fully pay off a statement, as the interest rate will be applied to the remaining statement balance going forward, therefore increasing the amount you owe. There may also be substantial late fees applied to your account for missing a payment. Whenever you can afford it, it's always in your best interest to pay your statement balance in full and on-time each month, as opposed to just paying the minimum or partial balance.
Another common fee to be aware of is the charge issued for exceeding your credit card's spending limit. Knowing the limit and not opting into your card's over-the-limit fees are the best way to avoid this type of fee. Usually, your credit card company will deny any transactions that put you over the limit, but it's best to avoid ending up in the red.
It's also typical for a credit card company to charge an annual fee as part of the terms for using a card. This is a rather straight-forward charge that should be discussed upon opening a new credit card account. However, there are some cards out there that don't charge an annual fee or waive the fee for the first year.
Planning a trip abroad? You'll want to check your card's foreign transaction fees. Sometimes credit cards add a transaction fee when you make a purchase in a foreign country, or when you make an online purchase in another country.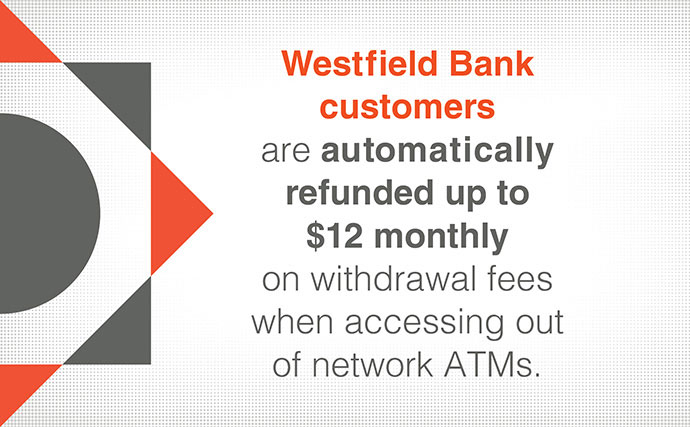 ATM fees
Depending on how much cash you use, you can end up losing a significant amount of money on ATM fees. When you use an ATM that isn't owned by your bank, there is likely a fee associated with the transaction. This fee varies but is probably at least a couple of dollars per withdrawal. Some banks will forgive some of these fees, so it's important to understand your bank's policies on this. It's best to get cash from an ATM at one of your bank's branches whenever possible. Another option is to take advantage of the cash-back option when buying groceries or shopping another store that offers this at checkout.
Making yourself aware of the various fees associated with daily banking transactions is the best thing you can do to avoid unnecessary charges on your account. Be sure to read any disclosure forms associated with your account and don't hesitate to ask questions and negotiate ways to avoid fees with your bank.