At Westfield Bank, we're all about options. Mainly, the options that allow you to spend more time doing what you love to do – all while taking care of your financial To Do list in the simplest way possible.
One of those tasks: depositing checks. And while there are many ways to deposit a check – some you might be familiar with, and others that may be new (and convenient) to you – we all fall into routines and sometimes forget our options. Allow us to take you through the different ways you can make sure your funds get to the right place: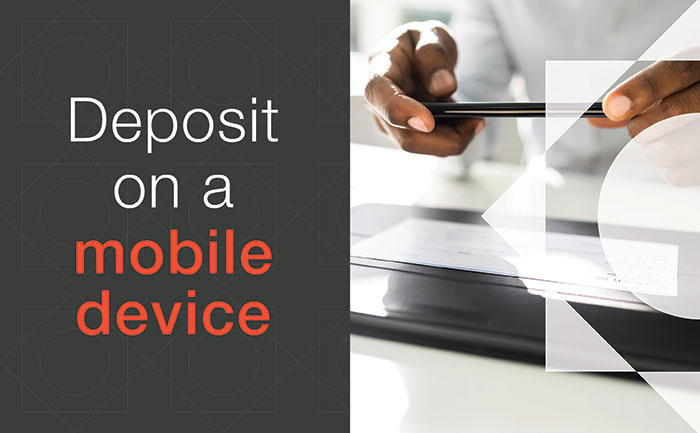 On a mobile device
Download the My Westfield Bank app from the Apple App Store or Google Play.
Endorse your check by signing the back of the check. Our checks also require that you write "For mobile deposit only at Westfield Bank" on the back.
Navigate to the check deposit function.
The app will prompt you to take a photo of the front and back of the check. Make sure the entire check is in the frame, in good lighting, and against a background that is a dark enough contrast.
At a branch location with a banking expert
Fill out a deposit slip with your account information and the dollar amount of the check. Bring the check (making sure that it is endorsed) and the deposit slip to the bank employee behind the desk or window inside the branch. They will then deposit the check on your behalf, giving you a receipt for the transaction for your records.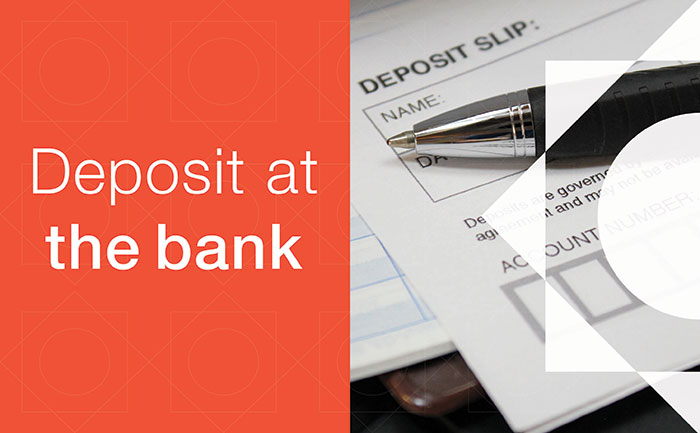 At a branch via night drop
Night drop is an easy way share documents or deposit cash or checks with a banking expert after hours safely and securely. Night drop is available at all Westfield Bank branches (with the exception of the Westfield Center branch). 
Deposits and payments are processed the next business day at all locations, Monday through Friday. 
Use an envelope provided to put your deposit or payment in, and fill in the deposit details (your name, account number, and account where the funds are to be deposited to or the loan account number that you wish to make a payment to). Without this information, our banking experts will be unable to complete your transaction. 
Transactions can be viewed in online and mobile banking; a physical receipt will not be mailed.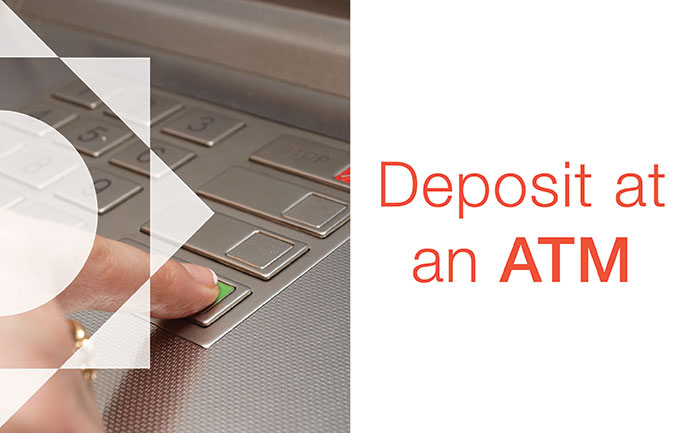 When you arrive at one of our walk up or drive-through ATMs, insert your debit card and enter your PIN number.
Select which account you would like to deposit the check into.
Enter the dollar amount found on the check.
Ensure that your check is endorsed and insert the check into the ATM. 
Confirm the dollar amount was read correctly.
Confirm that you are finished, then be sure to take your card and receipt. Most ATMs will retract your card after several seconds to prevent theft.
For each method, you'll need to endorse (or sign) the back of your check. Do not endorse the check until you are ready to deposit it. That way, if you lose it, no one else can deposit or cash your check. Remember to keep your check for your records. So that you're not surprised: Most personal banking customers are able to deposit 20 checks on their mobile device monthly (in an amount not to exceed $20,000). Of course, you can always reach out to one of our bankers to discuss how we can best meet your needs.
Our commitment is to provide you with the best digital banking tools to make banking easy and convenient. Learn more about our online and mobile banking tools that allow you to bank wherever and whenever you want. At Westfield Bank, our goal is to provide flexible options that adhere to your lifestyle and banking needs.