The best ways to invest your agency contingency commissions in 2023
2022 dealt its fair share of challenges to businesses of all types. If you persevered and your insurance agency overcame last year's challenges, it's now the time of year for you to find the best way to make use of your contingency income.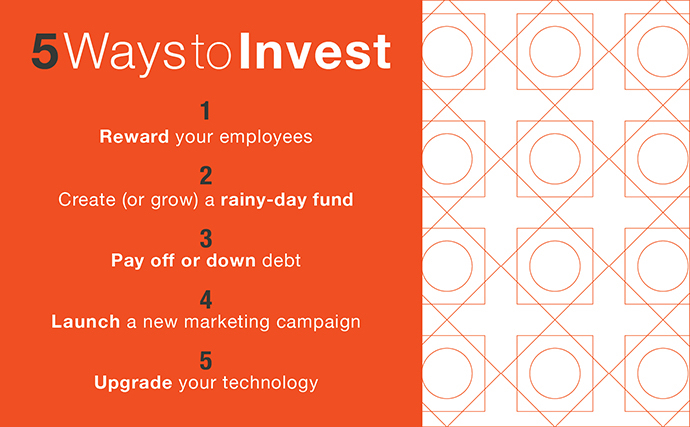 With 2023 underway, concerns of a slowing economy and recession continue to grow. This reality only heightens the importance of what you decide to do with your agency's earnings from the last year.
Here are some of the best ways to invest this year to ensure sustained success for your agency.
Reward your employees
The success of your agency wouldn't be possible without the work of your employees – and rewarding them for their contributions is one of the best ways to retain them, boost morale, and encourage continued high-performance. This investment could be anything from giving out bonuses, offering educational courses, or upgrading office furniture equipment that your team will directly benefit from.
The bottom line here is that the value you place in your employees is tied to the overall value of your agency. Not only will your employees appreciate being rewarded, but this is also directly correlated to the sustained growth and success of your agency. Investments like employee development programs will help create an empowered and improved workplace culture.
Create (or grow) a rainy-day fund
Any experienced agency owner knows that the good times in this industry can't be taken for granted. Given the possibility of slowed overall economic activity, even the most profitable businesses can feel the pain. That's why it's worth considering putting a portion of your profits into a rainy-day fund that you can draw from should economic conditions worsen. The rainy-day fund, when needed, can be used to cover any essential operating expenses to keep your agency on track.
If the feared recession doesn't come to pass, then you can use these funds towards any future acquisition plans you have in mind. Whether your agency is simply looking to have capital available to cover upcoming expenses or you're looking to expand, saving your profit-sharing check in the short term can keep you on track in the months and years ahead.
Pay off or down debt
Debt is one of the main obstacles that can hold back your agency from reaching its full potential. The influx of cash from a profit-sharing check can be the perfect opportunity to address any debt on your books. This offers you a chance to assess your debt situation, both the good and the bad. Consider paying down or, better yet, paying off debt to allow for greater cash flow, and to increase your net value and overall profitability.
Launch a new marketing campaign
Have you or your employees had any new marketing ideas in the past that you haven't been able to act on? Have you been putting off tasks like updating your agency's website or creating a newsletter? If you've been looking for ways to connect better or more frequently with existing or prospective clients, now might be the time to put some money behind your marketing efforts to expand on your agency's success. By bolstering your marketing – and in particular, digital marketing - efforts with your profit-sharing check, you'll be making your reach and money go further.
During recessionary times, business owners often conclude that they have to stop investments in marketing efforts in order to stay afloat. But in reality, businesses that double down on marketing efforts when times are tough tend to weather the storm better than those that don't.
Upgrade your technology
Efficiency is critical to the success of your agency. Whether it's making sure the computers at your office are up to date with the latest tools and software upgrades or investing in new automated technologies to reduce busywork, put your profit-sharing check towards keeping your agency competitive in a 21st century economy. Following best cybersecurity practices is also critical yet is often overlooked. Ensuring that your agency prioritizes online security can come with costs, such as paying for security upgrades or training employees.
Use towards an acquisition, book purchase, or hiring a producer
If your sights are set on acquiring another agency, growing your book of business, or expanding your production team, the additional liquidity can help achieve that. Having a down payment on a deal can help make borrowing more affordable.