A letter from our leadership
Future of Banking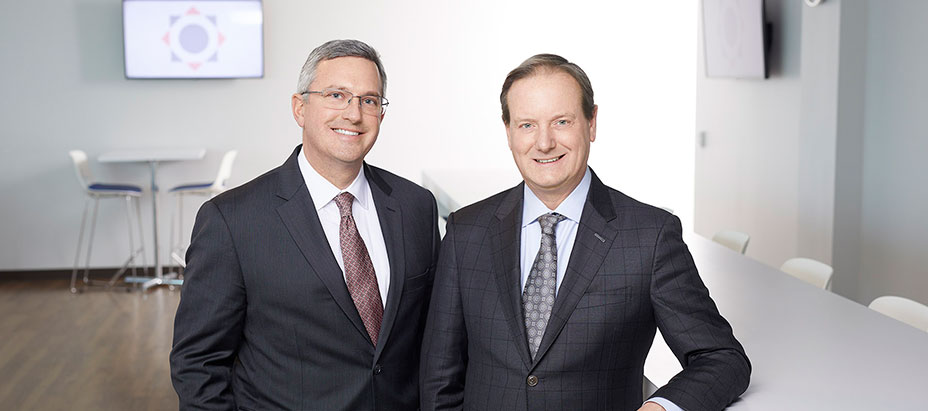 Ten years ago, we embarked on a journey with a vision of banking becoming a customer-driven mobile digital experience. Throughout those years we pushed the bounds of what we believed imaginable, even becoming early adopters of remote deposit capabilities. In 2019, we found ourselves at a turning point in that journey. After years of making significant advancements and strategic investments to optimize our customers' experience, we are pleased to report that most Westfield Bank capabilities are now digital and mobile enabled.
At the focal point of this journey, you will find our customers. Providing an exceptional experience for our customers has always been at the forefront of everything we do at Westfield Bank. We've made great progress to enhance our customers' experience this year. As an example of our continued focus and investment, our team was able to improve the online account opening process resulting in a quicker and more efficient experience for our customers. This evolution of "banking" – no longer referring to a concrete location, rather an action verb – and the digital transformation we undertook increases ease of business and provides our customers with even more ways to interact with Westfield Bank.
EVOLUTION
As we collectively move into the future of banking, we will continue to provide a consistent and convenient banking experience while expanding our capabilities in both products and services. We are grateful for the employees that we work with daily, our partners, and the valued customers we are proud to serve.
Jon W. Park
Westfield Bank, Chairman & CEO
With great pride, we can look back on 2019. Pride because of our remarkable people, extraordinary performance, and the place we've created as Westfield Bank. The past year became a forward-looking year for us in terms of thinking about who we are and who we want to be entering the new decade. We launched a new business line for Registered Investment Advisors (RIA), increased lending to our agency clients, accelerated our private banking sector, and started investing in our people in a more meaningful way.
PRIDE
A large part of what differentiates Westfield Bank compared to other community banks and makes Westfield Bank such a special place is our people. We see examples of this all the time in the way our people share knowledge and build trust with customers at our branches, call center, and through technology. From complex ideas shared at major seminars to simple ideas exchanged in our day-to-day interactions, we are better equipping our customers for financial decisions with knowledge of our capabilities and sharing trends in the industry. Our people's efforts are also reflected in our performance. We are proud that for 41 consecutive quarters, a span of over ten years, we've received a Five-Star Superior Rating from BauerFinancial.
Our shared commitment to our customers, a shared interest in the community, and the professional growth of our employees will continue to guide us each and every day. As we move forward, we'll optimize the investments that we've made in real estate and keep leveraging technology to enhance our customers' experience and efficiently deliver financial solutions. We are proud of our employees and grateful for the confidence and trust our customers and business partners have in Westfield Bank.
Mike Toth
Westfield Bank, President